Falmouth's Most Renowned Hog Roast Caterer
With such a beautiful town from which to cater from, the team at Hog Roast Falmouth are always happy to go above and beyond when it comes to event catering. We have catered in this stunning area of Falmouth for over ten years now and feel we are somewhat experts in the field.
The traditional method of cooking that we employ requires patience and attention to detail – both of which our team has in abundance! When Hog Roast Falmouth caters an event, we arrive several hours before serving to set up and get the hog roasting. The art of hog roasting can take anywhere from four to eight hours depending on the size of the pig which of course depends on how many guests we have to feed.
Whilst the hog is slowly cooking away we will prepare any accompaniments you may require such as our delicious and moreish homemade apple sauce to our fresh salads and roasted vegetables. After you have experience a Hog Roast Falmouth you will wonder why you had not tried it sooner!
A great range of party food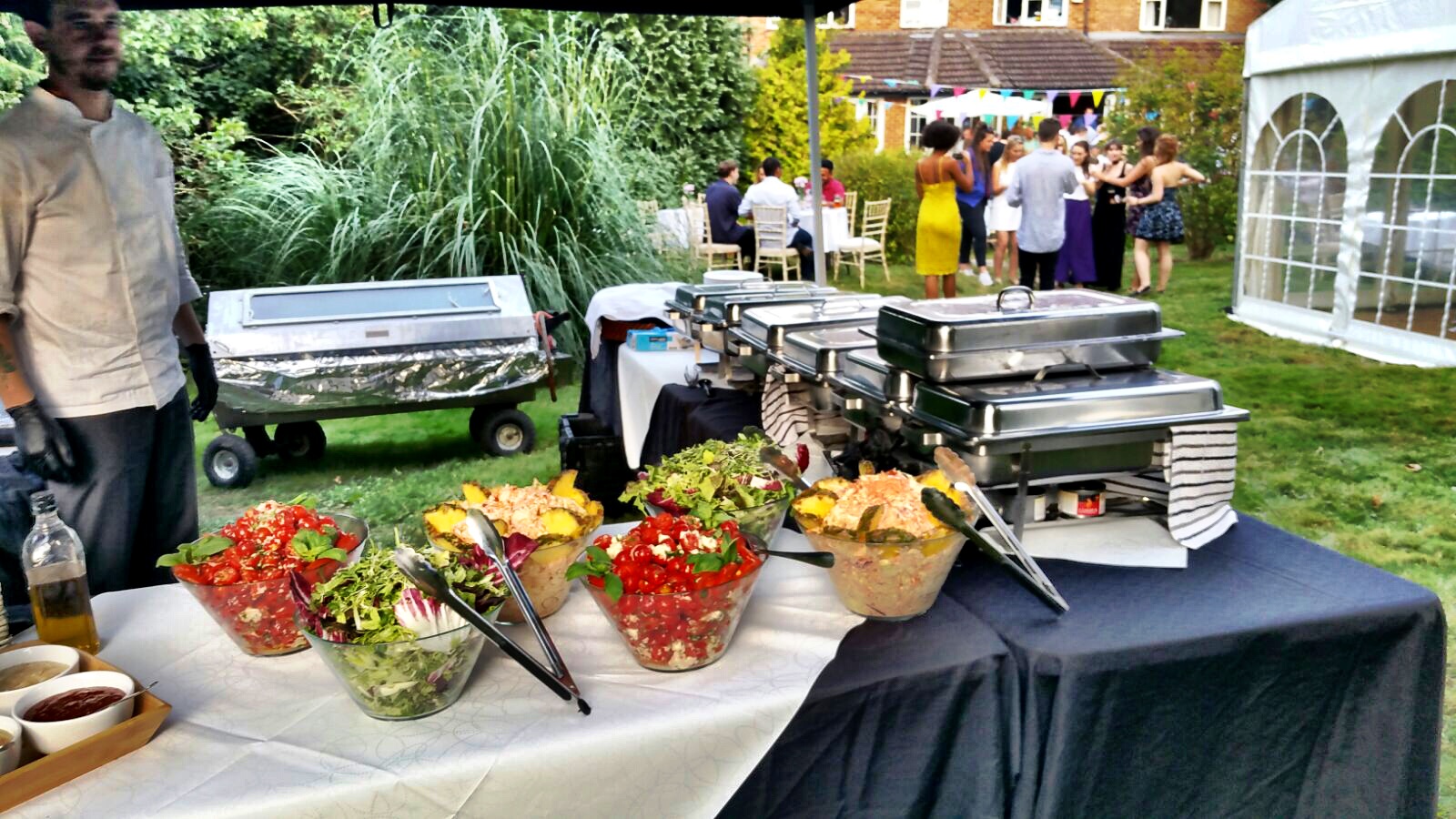 For many years, the Hog Roast Falmouth team has been providing tasty party food for family celebrations, corporate events, and weddings. During that time, we have honed our skills to provide you with high quality food that you know your guests will love.
It does not matter if you need to feed ten guests or several hundred; we are here to help you. Just read on to find out more, and learn how to hire us. Our extensive menu will delight you. As you can see, we offer far more than just hog roasts, although they are still a very popular option.
The high-end spit roasters we use mean that we can also roast turkeys, beef joints, lamb and other meats. These can be served, sliced, as part of a carvery style meal, or plated up with side dishes and served at the table, by our team of experienced waiters.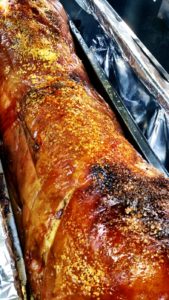 We also offer you the chance to have your hog roast served in the traditional way. People still love to eat succulent pulled pork in rolls, especially when a range of sauces and stuffing are also on offer.
It really does not matter what type of food you need for your party, or event, the Hog Roast Falmouth chefs can prepare it for you. We offer canapés, salads, desserts and a long list of side dishes for you to choose from. Our aim is to make it as easy as possible for you to cater for the dietary needs and tastes of each of your guests.
Our cook your own hog roast option
It is also possible to hire a spit roasting machine from Hog Roast Falmouth. You just need to tell us when, and where, to deliver it. At the right time, just load it with your meat, switch it on, and let the machine do the hard work for you.
All you need to do now is to fill in the quote form, and discuss which foods you want served with a member of our team. We are confident that you will find our prices very competitive, and will be delighted with the quality of the food that we provide.